Upright Cabaret proudly announces the cast for the February edition of the Upright Revue.
Lindsey Alley (Broadway: Hollywood Arms, former Mouseketeer), Michele Maika Berg (NYPD Blue, Broadway: Les Miserables), Nick Bushkar, Yvette Cason (Broadway: Dreamgirls), Jayme Lake, Michelle Lane (Broadway: Avenue Q), Harlem Lee (Winner of NBC's Fame), Tom Lowe (West End: Cats, Les Miserables), Merrick McMahon, Jennifer Malenke (High School Musical Get In The Picture, Broadway: Into The Woods), Maurice Murphy (Broadway: 25th Annual Putman County Spelling Bee), Erica Piccininni (Broadway: Jersey Boys), Dawn Scheel, Ty Taylor (CBS Rock Star INXS), Marcus Terell (America's Got Talent), Talia Thiesfield, The Tonics, Jake Walden, Jennifer Leigh Warren (Broadway: Big River, Marie Christine, Little Shop of Horrors), and Brenna Whitaker.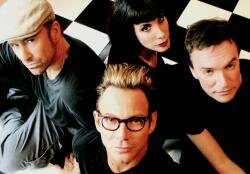 The Tonics (Cortes Alexander, Michael Patrick Coughlin, Gene Reed, and newest member Kathie Talbot) are thrilled to be back singing together again. In the 90′s, their intricate harmonies garnered many fans, awards, and high profile appearances from coast to coast. A few months ago after spontaneously singing a favorite Billy Stritch arrangement (with Billy at the piano) and realizing how much fun it was, they decided that it would be fun to perform together again. They are excited to write their next chapter.
The Upright Revue
February 12 and 13, 2010
7:30pm and 9:00pm
Upright Cabaret on Vermont
(Hollywood and Vermont)
1714 N. Vermont
Los Angeles, CA 90027