THE CAST OF "HEART & SOUL"…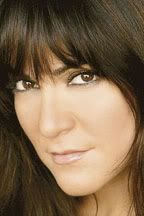 SHOSHANA BEAN made her off-Broadway debut in the revival of Godspell, and her Broadway debut in the original cast of the Tony Award-winning production of Hairspray. She went on to be the first replacement for the green-skinned witch Elphaba in Broadway's Wicked later reprising her performance on the Wicked national tour. Her debut solo album Superhero peaked at #5 on the iTunes R&B charts. Her voice can also be heard on the film soundtrack's of Hairspray, Enchanted, Dance Flick and Fox's Glee.
SYLVIA MACCALLA is a native Californian with theater credits spanning over 15 years. Sylvia played Joanne in the original Broadway Tour of Rent, Lorraine/Motormouth in the Broadway tour of Hairspray, The Best LittleWhorehouse In Texas, Ray Charles Live, South Pacific at the Hollywood Bowl starring Reba McIntyre, Brian Stokes Mitchell and more. She has appeared on The Wayne Brady Show, Ellen DeGeneres, Jay Leno, Scrubs and RENT the Movie. She is the co-founder and member of the recording group LivinOutLoud.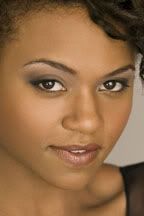 SYESHA MERCADO was a finalist on the 7th season of the wildly popular Fox television reality show, American Idol with fellow contestants David Archuleta and David Cook. Following her third place finish, she toured with American Idol Live playing 53 performances in 49 cities across the US and Canada. In 2009, Mercado was cast as Deena Jones in the newly conceived production of Dreamgirls which opened at the Apollo Theatre in Harlem. Currently, Syesha is writing and recording her first solo album which will debut in 2012.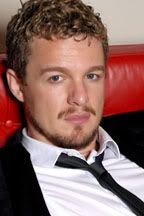 JAKE SIMPSON (Guest Host) twice in 2003 and 2004, won the top honors in the Adult Singer category on CBS's Star Search with his powerful high tenor voice and three-octave range. His sound has been influenced by Stevie Wonder, Steve Perry, Donny Hathaway and the classic style of Sam Cooke. Jake has recorded, written and performed with a multitude of artists including Grammy Award-winning songwriter Desmond Child, American Idol finalists David Archuleta, Syesha Mercado and Grammy Award-nominee Adam Lambert, NBC's The Voicefinalist Frenchie Davis, Vintage Trouble's Ty Taylor, pianist Jim Brickman (national tour), Matt Cusson, Grammy Award-nominee Taylor Dayne, Grammy Award-winner Paula Cole and most famously on The Oprah Winfrey Show with the legendary Stevie Wonder. Simpson has produced and recorded two albums including the holiday themed Star of Wonder and the prophetically entitled My Song which garnered positive reviews and radio airplay throughout the U.S. and Europe. Critics raved about his "blue-eyed soul" and his "Amen-inducing" rendition of O Come All Ye Faithful.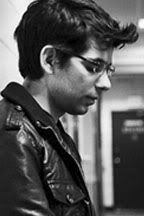 DAVY NATHAN (Music Director) became an established keyboard player almost overnight and has worked with heavy-hitters in the industry like Christina Aguilera, Toni Braxton, Patti Labelle, Colbie Calliet, Natasha Bedingfield, Sean Kingston, Jason Derulo, Travie Mccoy, Eric Benet, NKOTB, Air Supply and Brian McKnight. The most impressive part about Davy is what often started with his keyboard skills developed into the title of Musical Director with world-class musical artists. As Musical Director: Patti Labelle (2 years), Toni Braxton (2 tours, a two-year Vegas show, MD since 2005), Eric Benet (3 US tours and MD since 2005), and New Kids on the Block (two US tours). Davy also served as the piano player on Simon's Cowell's hit show, The X-Factor, playing on both the US and UK versions.