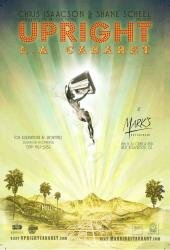 LA's famed "new generation cabaret" returns to their home at the newly renovated and reinvented Mark's Restaurant in the heart of West Hollywood.
Upright Cabaret began at Mark's Restaurant in April of 2005, when Chris Isaacson and Shane Scheel bought an upright piano on Craigslist, borrowed a speaker and microphone from a guy in Venice Beach and begged a few of their talented friends to sing, drink and be merry. Since that standing room only inaugural engagement, Upright has featured cast members from over 75 Broadway shows as well as stars from Ugly Betty, Grey's Anatomy, Cold Case, How I Met Your Mother, Dancing with the Stars, American Idol, House, Nip/Tuck and countless other film and television productions. Each performance the cast of Upright parade the stage putting the soundtrack of their lives on display for sell-out audiences weaving a 90 minute tapestry of American song.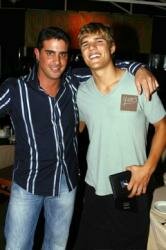 At Mark's, Upright is more than an inventive cabaret show. Proprietors Chris Diamond and Chef Wayne Elias along with a fresh batch of Mark's Boys dish out charm, class and California cuisine at its finest.
For a complete listing of dates, show times and scheduled performers please check the calendar and events section.
Mark's Restaurant
861 N. LaCienega Blvd.
West Hollywood, CA 90069
Reservations Recommended: nbsp;