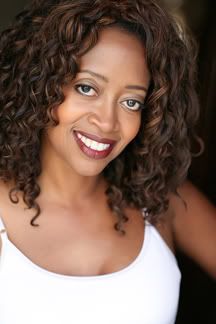 JENNIFER LEIGH WARREN is a chosen favorite of songwriters from Roger Miller, who personally wrote her a show-stopping gospel song for the Broadway musical BIG RIVER, to Bolshoi Ballet composer, Rodion Schredrin, who, after seeing her in Japan, singing in Japanese, wrote her a song for the first Russian-Japanese-American collaboration of a new musical.
Jennifer was the original "Crystal" in the Alan Menken/Howard Ashman hit, LITTLE SHOP OF HORRORS and was featured on the Grammy-nominated cast albums of LITTLE SHOP, BIG RIVER as well as Lincoln Center's, MARIE CHRISTINE. Jennifer also sang, "Stranger to the Rain" on the STEPHEN SCHWARTZ ALBUM, performed at Jazz at Lincoln Center (Rose Hall) honoring Ron Howard, Brian Grazer and Marcia Gaye Harden, opened for Steve Tyrell at the Americana at Brand and was the "Fairy Godmother" in the Lythgoe Family (So You Think You Can Dance, American Idol) British Panto production of CINDERELLA. Jennifer also performed in Upright Cabaret's MAKING GOOD concert starring Stephen Schwartz at the Ford Amphitheatre in Los Angeles, sang at the NAACP Theater Awards, sang voice-overs for the TONIGHT SHOW with Conan O'Brien and sang the theme song for " The Black Commercials" on CONAN. She garnered rave revues for her performance as Shelia in the REPRISE production of HAIR (with a special arrangement for her by the great Peter Matz) and also for KISMET and MOST HAPPY FELLA. She originated the title characters in both ABYSSINIA at Cleveland Playhouse and VENUS written by Chan Poling (the Minneapolis music legend from the seminal punk rock group, THE SUBURBS) and performed in Sir Peter Hall's Shakespeare repertory at the Ahmanson Theater. Jennifer performed in THE MAGIC OF MOTOWN, a tribute to Motown founder, Berry Gordy, with Stevie Wonder and Smokey Robinson. In Denmark, Jennifer sang with Al Jarreau on a LIVE TV Special of songs from "Princess & the Black-eyed Pea" broadcast throughout Europe.
Her feature film work includes, Garry Marshall's VALENTINES'S DAY, THE OTHER SISTER, DEAR GOD, GRACE OF MY HEART (produced by Martin Scorsese and directed by Allison Anders), Sean Penn's THE CROSSING GUARD, and SOUR GRAPES written and directed by Larry David. Television appearances include LIPSTICK JUNGLE, DIRT, ER, SCRUBS, THE GAME and ALL MY CHILDREN.
An OVATION AWARD winner, a GARLAND AWARD winner, and a NAACP AWARD nominee, She is a proud graduate of Dartmouth College, where she received the Heiman Award for Excellence in the Arts and served for two terms on the Board of Overseers for the Hopkins Center for the Arts and Hood Museum. She proudly performed at the inauguration concert for Jim Yong Kim the new President of Dartmouth.
THE GO CAMPAIGN, THE TREVOR PROJECT, WHAT A PAIR FOUNDATION and BROADWAY CARES are charitable organizations that Jennifer lends support.
Ms. Warren is currently starring in the smash-hit, critically- acclaimed world premiere musical, HAVING IT ALL at the NoHo Arts Center in North Hollywood. and will debut her NEW show DIAMONDS ARE FOREVER: the songs of Dame Shirley Bassey directed by Richard Jay-Alexander (Barbra Streisand, Bette Midler, etc) on June 16, 2011 at the Renberg Theatre in Hollywood, CA.
JENNIFER AT A GLANCE
Watch Jennifer Leigh Warren sing "How Blest We Are"
Watch Jennifer Leigh Warren sing "Easy To Be Hard"
Watch Jennifer Leigh Warren sing "Good Morning Heartache"
***
CLICK FOR MORE INFO & TICKETS
Call now for Tix! 323.860.7300

or online above!
4 PERFS ONLY | JUNE 16-19 | THE RENBERG THEATRE AT THE VILLAGE AT GOULD PLAZA
In The Heart of Hollywood's Theatre District
(One Block East of Highland, just north of Santa Monica Blvd)
1125 N. McCadden Place, Los Angeles, CA 90038
Back to Info Page, Click
here!
____________________________________________________________________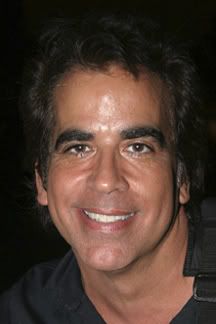 RICHARD JAY-ALEXANDER (Director) began his theatrical career in 1977 in the original cast of the Broadway play, ZOOT SUIT, appearing thereafter in the original Broadway cast of AMADEUS, which led to his being engaged as Associate Director of the National Touring Companies of that Tony Award-winning Play. He also staged AMADEUS in Santiago, Chile, in Spanish, in which he is fluent. However, he is probably best known for his association with Producer Cameron Mackintosh, having served as Executive Director of Mr. Mackintosh's American company for ten years, running its day-to-day operations in North America. Richard first came to Mr. Mackintosh's attention as stage manager/dance captain of his Broadway revival of OLIVER! and stage manager/assistant director of his Broadway production of SONG & DANCE, which is where he met Bernadette Peters. Shortly thereafter, he became both Associate Director and Executive Producer of the original Broadway, touring and Canadian companies of LES MISERABLES, staging more than a dozen productions of that Musical, reaching around the globe. THE PHANTOM OF THE OPERA followed, and then MISS SAIGON, for which Richard was Executive Producer for the original Broadway, touring and Canadian companies. He also served as Executive Producer and Associate Director for Broadway's FIVE GUYS NAMED MOE and was Executive Producer of its Grammy-nominated original cast recording.
Richard subsequently produced recordings for Ms. Peters (LIVE FROM CARNEGIE HALL, RODGERS & HAMMERSTEIN, both Grammy-nominated), Johnny Mathis (ON BROADWAY) and Mary Cleere Haran and co-wrote the liner notes for Barbra Streisand's THE MOVIE ALBUM and the DVD boxed set of her first 5 television specials. Richard has written lyrics for several Walt Disney Records projects, including LILO AND STITCH Island Favorites. He was appointed Executive Producer of Playbill Records and helped to launch the label's debut recording, Brian Stokes Mitchell's first solo offering, as well as the re-discovered Betty Buckley recording titled (and recorded in) 1967 and her QUINTESSENCE.
For film, Richard created the musical staging for Sony Classics' BOSSA NOVA, after having appeared in SATURDAY NIGHT FEVER, ALL THAT JAZZ, and a slew of commercials and soap operas.
Richard directed the off-Broadway play, A SAFE HARBOR FOR ELIZABETH BISHOP, starring Amy Irving, at the Primary Stages Theatre and has worked with some of the world's greatest entertainers, including Bette Midler (KISS MY BRASS Tour), Barbra Streisand (TIMELESS Tour and the most recent STREISAND Tours of the U.S and Europe, also serving as a co-writer), Ricky Martin, Polly Bergen, Brian Stokes Mitchell, Lea Salonga, Sam Harris, Rosie O'Donnell, Hayley Westenra, Mary Cleere Haran, Jill Eikenberry and Michael Tucker, Will & Anthony Nunziata, Betty Buckley, Johnny Mathis, Debby Boone, Jane Monheit, Lea Michele, Julie Andrews, Russell Watson and Bernadette Peters, the latter two having also been telecast on PBS. He also directed the multi-media extravaganza, STORM, at the Mandalay Bay Hotel in Las Vegas and the workshop production of the Broadway-bound musical based on GREAT EXPECTATIONS (starring Cloris Leachman), as well as a number of commercials and videos.
The last two summers have found him at the legendary Hollywood Bowl, where he directed star-studded productions of LES MISERABLES and GUYS & DOLLS, the latter having the distinction of being choreographed by Donna McKechnie. He was recently in the studio with Melissa Errico finishing her highly anticipated Michel Legrand recording and is putting finishing touches on a TV Special and DVD for Bernadette, which was filmed in Australia, and recently celebrated a #1 DVD release of Barbra Streisand's recent appearance at The Village Vanguard, which promoted her latest #1 album, LOVE IS THE ANSWER. He also produced Melora Hardin's debut CD.
He continues his work with Brian Stokes Mitchell in concert and Ms. Peters, helming her BROADWAY BARKS BECAUSE BROADWAY CARES, which sold-out Broadway's Minskoff Theatre and raised money for the organization and Pet Shelters. For Broadwayworld.com he directed ANDREA McARDLE at JOE'S PUB, STANDING OVATIONS IV – FROM STAGE TO SCREEN AND BACK AGAIN and BROADWAYWORLD ON ICE.
At the end of 2009 Richard found himself in a "dream-come-true" situation. He was asked to direct IDO! IDO! by real-life married couple (and actors) Patrick Page and Paige Davis for The Old Globe in San Diego. He has always been a Schmidt & Jones fan and the first production he ever put his name or mark on had been THE FANTASTICKS. In addition, Mr. Jones attended the premiere.
Richard and Ms. McKechnie are long time friends and he found himself both flattered and thrilled when asked to work on the latest incarnation of MY MUSICAL COMEDY LIFE. The show has played to sold-out houses since, with a special appearance at The Adelaide Cabaret Festival, when invited by Artistic Director, David Campbell and an extensive Australian Tour.
A native of Syracuse, NY, Richard holds a B.A. in Theatre and Music from SUNY at Oswego and is the recipient of that University's first Honorary Doctorate of Fine Arts. He is also a proud Board member of Broadway Cares/Equity Fights AIDS and has been an active supporter of the Make-A-Wish Foundation of South Florida. Richard has also taught Master Classes on Theatre, Musical Theatre, Auditioning, Acting in Musicals, Directing and Producing.
He currently shares his residences in Miami, New York and Los Angeles with his perfect dog, JoJo, who isn't the least bit impressed with any of it.
***
CLICK FOR MORE INFO & TICKETS
Call now for Tix! 323.860.7300

or online above!
4 PERFS ONLY | JUNE 16-19 | THE RENBERG THEATRE AT THE VILLAGE AT GOULD PLAZA
In The Heart of Hollywood's Theatre District
(One Block East of Highland, just north of Santa Monica Blvd)
1125 N. McCadden Place, Los Angeles, CA 90038
Back to Info Page, Click
here!
____________________________________________________________________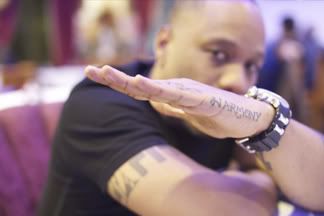 Born in Los Angeles, KENNETH CROUCH (Musical Director) was classically trained as a child, and in his teens broadened the range of his keyboard skills by embracing both gospel and jazz influences. Influenced by artist such as his uncle ANDRAE CROUCH, HERBIE HANCOCK, Joe Zawinul and Bill Evans, he embarked on his musical career at the age of 15.
As well as recording with ERIC CLAPTON, over the years Kenneth has gone into the studio with many prominent artists, including The Temptations, Toni Braxton, Natasha Bedingfield, Lenny Kravitz, Nancy Wilson and Vanessa Williams. He has appeared live in concert with Earth, Wind & Fire, Chaka Khan, Babyface and many more.
____________________________________________________________________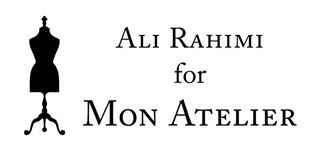 ALI RAHIMI OF MON ATELIER (Gown Designer) offers couture design services to meet the wardrobe needs of individuals who appreciate the finest in quality and style. We create evening gowns for all occasions, exquisite bridal gowns and elegant, custom-designed suits. More info at www.MonAtelier.com
____________________________________________________________________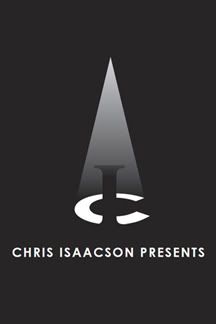 CHRIS ISAACSON PRESENTS (Producer) has created, produced and promoted over 450 events since forming his company in 2004. From small clubs to major theatres, Isaacson has produced some of the most influential stars of his generation including Adam Lambert (American Idol), Lea Michele (Glee, Spring Awakening), Neil Patrick Harris (CBS's How I Met Your Mother & ABC's Doogie Howser, M.D.), Grammy Award-nominee Natasha Bedingfield, 3x Grammy-nominee Taylor Dayne, Grammy Award-winner Paula Cole and many more.
Isaacson is also creator/founder of LA's renowned Upright Cabaret which has been redefining the cabaret milieu for a new generation of audiences in Los Angeles since 2005. Upright Cabaret seeks to celebrate old style cabaret while simultaneously turning it on its ear, bringing young Broadway and young Hollywood together in a live setting.
Isaacson produces concerts and events under the "Upright Cabaret" banner including his summer series at the Ford Amphitheatre, the successful "American Icon Series" which plays at La Mirada Theatre for the Performing Arts, Thousand Oaks Civic Arts Plaza and Palm Springs, as well as, his critically acclaimed concerts "Shoshana Sings Streisand" starring Shoshana Bean, "Stephen Schwartz: Making Good" featuring Wicked creator/lyricist Stephen Schwartz and "Eden Espinosa: Me" starring Los Angeles Wicked star Eden Espinosa.
His concerts have been featured on Access Hollywood, EXTRA, ABC's On The Red Carpet, KTLA 5 Morning News, the L.A. Times and New York Post.
In Summer 2011, he will present Broadway sensation Jennifer Leigh Warren in "Diamonds Are Forever: the songs of Dame Shirley Bassey" at the Renberg Theatre directed by Richard Jay-Alexander (Barbra Streisand, Bette Midler, Donny & Marie in Vegas), NBC Saturday Night Live star Ana Gasteyer's "Elegant Songs from a Handsome Woman" at Catalina Jazz Club and "New York's Finest (The Leading Men of Broadway)" at the Ford Amphitheatre with an all-star cast including Tony Award-nominee and beloved singer Sam Harris set to direct.
Isaacson will also return to produce the 7th annual Summer Concert Series at The Grove in Los Angeles and The Americana at Brand in Glendale, CA.
Chris is committed to his humanitarian and social causes including The Trevor Project and AIDS Project Los Angeles.
***
CLICK FOR MORE INFO & TICKETS
Call now for Tix! 323.860.7300

or online above!
4 PERFS ONLY | JUNE 16-19 | THE RENBERG THEATRE AT THE VILLAGE AT GOULD PLAZA
In The Heart of Hollywood's Theatre District
(One Block East of Highland, just north of Santa Monica Blvd)
1125 N. McCadden Place, Los Angeles, CA 90038
Back to Info Page, Click here!