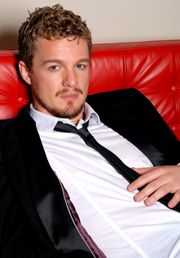 JAKE SIMPSON twice (2003 and 2004) won the top honors in the Adult Singer category on CBS's Star Search with his powerful high tenor voice and three-octave range. Growing up in Crocker, Missouri, making music has been one of the most important driving forces in Jake's life. His sound has been influenced by Stevie Wonder, Steve Perry, Donny Hathaway and the classic style of Sam Cooke.
Jake has recorded, written and performed with a multitude of artists including Grammy Award-winning songwriter Desmond Child, American Idol finalists David Archuleta, Syesha Mercado and Grammy Award-nominee Adam Lambert, NBC's The Voice finalist Frenchie Davis, Vintage Trouble's Ty Taylor, pianist Jim Brickman (national tour), Shoshana Bean, Matt Cusson, Grammy Award-nominee Taylor Dayne, Grammy Award-winner Paula Cole and most famously on The Oprah Winfrey Show with the legendary Stevie Wonder.
Simpson has produced and recorded two albums including the holiday themed Star of Wonder and the prophetically entitled My Song which garnered positive reviews and radio airplay throughout the U.S. and Europe. Critics raved about his "blue-eyed soul" and his "Amen-inducing" rendition of O Come All Ye Faithful.
Currently, you can catch Jake Simpson starring in the Roll & Roll revue Arena: Born To Rock performing weekly at Rolling Stone Los Angeles in Hollywood.
His albums are available on iTunes and CD Baby.
WATCH JAKE SIMPSON LIVE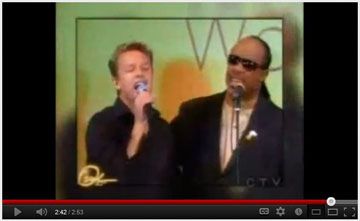 Jake Simpson sings with the legendary Stevie Wonder on The Oprah Winfrey Show
Click here to view!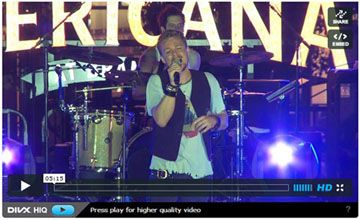 Jake Simpson sings "Don't Stop Believin" in Arena: Born To Rock
Click here to view!
BACK TO EVENTS, click here!