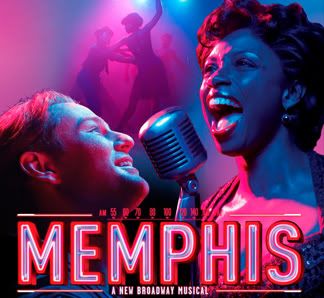 This Sun, June 13, 2010 at 8/7c, CBS will broadcast the 2010 Tony Awards. What makes this year different than all the rest? Well, this year we gather to celebrate one of our own who is nominated for the prestigious award!
That's right! Upright Alum and friend CHAD KIMBALL is nominated for "Best Actor in a Leading Role – Musical" for his work as Huey Calhoun in Memphis, the Musical currently playing on Broadway! Chad has a long history with Upright Cabaret. Not only has he performed countless times on our stages in Los Angeles and Palm Springs but he also designed our beautiful Upright Cabaret T-shirts (Chad owns a clothing company called Obvious Clothing)!
We hope that you will all tune in on Sunday Night and cheer for Chad Kimball!!!
To see Chad perform at Upright, visit our Youtube page…