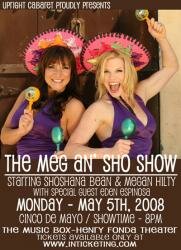 Upright Cabaretat Mark's Restaurant is now LA's hottest intimate music venue. Come get up close and personal with many of your favorite Upright performers as they take center stage in an ongoing series of solo engagements.
Broadway diva's, talented troubadours, cabaret legends, Hollywood notables, pop sensations and future sensations all find their way to the Upright stage as Shane Chris present an eclectic mix of hottest talent in the country.
For a complete listing of dates, show times and scheduled performers please check the calendar/events section.