September 23, 2011
8:00 pm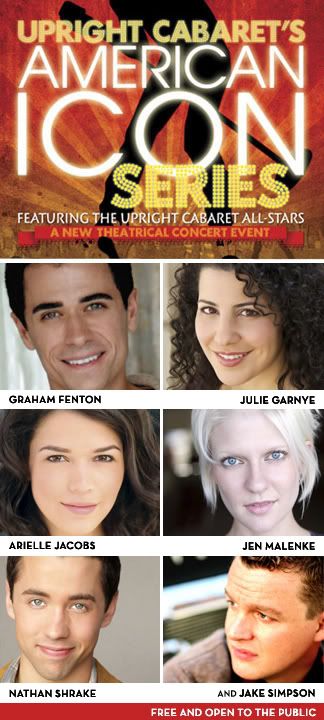 On Fri, Sept 23, 2011 at 8:00pm, Chris Isaacson and Thousand Oaks Civic Arts Plaza present a very special 3rd season kick-off concert for Upright Cabaret's American Icon Series at Thousand Oaks Civic Arts Plaza!
Our CALIFORNIA DREAMIN' concert celebrates the Music of THE MAMAS AND THE PAPAS, LINDA RONSTADT & EAGLES!
Free and Open to the Public, this One Night Only concert stars Graham Fenton(Jersey Boys), Julie Garnye (Hair in Concert, Les Miserables at the Hollywood Bowl),Arielle Jacobs (In The Heights), Jen Malenke (Into The Woods, CBS's The Power of Music with Josh Groban), Nathan Shrake and 2x Star Search Grand Champion Jake Simpson!
Expect to hear favorites like Monday Monday, California Dreamin', Blue Bayou, Don't Know Much, Take It Easy, Hotel California and many more!
TICKETS AVAILABLE ONLY BY EMAILING PRODUCER
Tickets: FREE, please e-mail ticket requests to
Thousand Oaks Civic Arts Center – Scherr Forum Theatre
2100 Thousand Oaks Boulevard
Thousand Oaks, CA 91362
Click to see our complete 2011-2012 season in Thousand Oaks