March 19, 2010
10:00 pm
March 20, 2010
10:00 pm
March 21, 2010
8:00 pm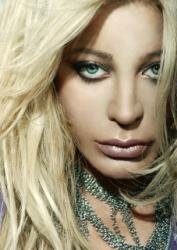 Upright Cabaret proudly presents three time Grammy Nominee Taylor Dayne, in three rare intimate performances entitled TAYLOR DAYNE – THE HITS! at Upright Cabaret on Vermont!
With confidence maturity, an indisputably amazing voice and 17 Top 10 Hits under her belt, Taylor Dayne stands out as one of music's most dynamic artists. Her versatile and powerful voice has gained recognition in multiple genres from pop, dance and rock to adult contemporary. Taylor's unique vocal style has earned her numerous multi-platinum and gold selling albums, including the multi-platinum albums "Tell It To My Heart" and "Can't Fight Fate" as well as the gold album "Soul Dancing." She has sold-out two world tours, garnered three Grammy nominations and has successfully appeared in numerous film, television and stage roles including a stint on Broadway in 2001 when she made her Broadway debut in the Elton John/Tim Rice, Tony award-winning musical "Aida."
CLICK HERE TO PURCHASE TICKETS!
Tickets: $30 available online or $35 at the door (if available). Table minimums apply. Tickets purchased online receive first priority in seating.
Upright Cabaret on Vermont
(Hollywood and Vermont)
1714 N. Vermont
Los Angeles, CA 90027