December 9, 2013
2:00 pm
December 10, 2013
2:00 pm
December 11, 2013
2:00 pm
December 12, 2013
2:00 pm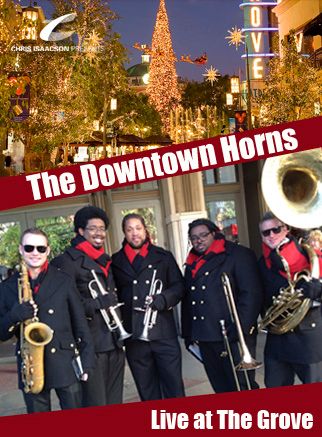 This Holiday Season, Chris Isaacson presents THE DOWNTOWN HORNS live (until Christmas Eve!) at The Grove in Los Angeles!
Featuring Wes Smith (Sax), Brandon Phillips (Trumpet), William Artope (Trumpet), Lemar Guillary (Trombone) and Marc Bolin (Tuba!).
Catch this energetic Holiday Brass Band playing fresh arrangements of Holiday favorites like "White Christmas", "Dance of the Sugar Plum Fairies", "All I Want For Christmas Is You", as well as Pop hits from Adele to The Beatles. Only at The Grove!
CLICK FOR INFO & DIRECTIONS
Tickets: Admission is Free and Open to the Public. Performances vary so please check dates above.
The Grove LA
101 The Grove Drive
Los Angeles, CA 90028